Hotel Yapahuwa Paradise: Spend your holiday in Sri Lanka. Visit all famous sights from our hotel in Sri Lanka: Sigiriya, Yapahuwa Rock, Kandy, beach & more
Hotel Yapahuwa Paradise always makes your way to have a happy and comfortable stay at Yapahuwa ancient kingdom, which has the ever remarkable attractive flight of steps, giving you boundless merriment to feel yourself at home throughout your stay. The nature of Hotel Yapahuwa Paradise provides each and every guest a charming environment to breathe in, followed by a radiant welcoming smile from our crew at any time of the day.
Hotel Yapahuwa Paradise offers you the very best of luxuries and all the necessary facilities for you to accommodate yourself. The fascinating architecture with a private balcony or terrace for each room will always keep you comfortable and relaxed. Set in the center of attraction with so many thrilling views and the charming atmosphere - that´s what makes you feel at home. With open view to the lake you will never feel to leave this place. Enjoy the best gourmet cuisine, entertainment and spa facilities and luxurious private bathrooms with hot and cold water, aircondition and room amenities like complimentary tea- coffee making facility, hairdryer and colour TV.
Attractions & Events at Yapahuwa Paradise
Tourist and travel information
Hotel Yapahuwa Paradise is not only a place to stay comfortable, but it serves as central hub from where you can reach all of the famous tourist- and travel-destinations in Sri Lanka. It offers you and your loved ones a home so that you can explore the country and enjoying our hospitality. Our receptionists will provide you all the necessary information and the possibilities to explore Sri Lanka.
How long will you stay in Sri Lanka?
We have some ideas for your stay.
Book your stay now.
Check the availability of our rooms
If you have questions, feel free to contact us at any time.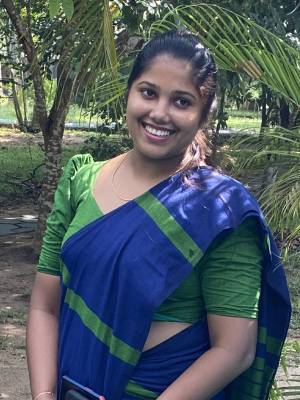 CUSTOMER RELATION
---
Chaya
---
Tel: +94 (0)37 3975055
Mobile: +94 (0) 70-6007123
Whatsapp: +94 (0) 76-6916374
---
Write us an email message
Read reviews of our guests
Perfect rooms. Great beds. Beautiful garden. Dedicated staff. Environment of hotel is spectacular, especially the yapahuwa fortress.

Nice place. Good service all the way around. There is also a facility for taking weddings. There is a car park. And a hood place for holidays :)

Womderful place to get natural wind and natural ayurvedic treatment including massage, can spent time with western and herbal meals as we want.
Book your stay now.
Check the availability of our rooms